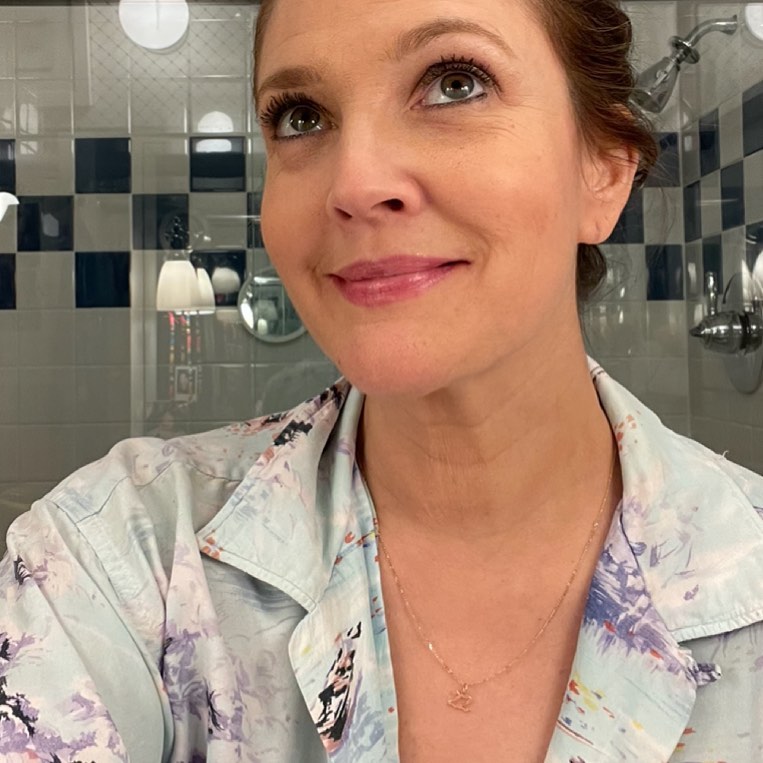 Who's perpetuating the Bathing Confessionals? Are celebs being asked about this on the reg now or do they all feel the need to weigh in on the subject unprompted? Drew Barrymore is the latest to chime in on washing. It's okay, though, because it's a regular occurrence in the Barrymore home. Drew is mom to Olive, eight, and Frankie, seven. She said she bathes the girls every weekday for the simple reason that her daughters can work up an odor if she doesn't. Although Drew admits she'll let the pool or the ocean do the work on the weekends, she's diligent the rest of the time.
Drew Barrymore is tossing her opinion into the great bathing debate. The 46-year-old talk show host revealed to ET's Kevin Frazier how often she bathes her kids.

"I've got two girls," Barrymore told ET of Olive, 8, Frankie, 7, whom she shares with her ex-husband, Will Kopelman. "The shoes, I've got some odor eaters, [the smell] can get real."

As for her bathing philosophy, Barrymore said that she "absolutely" washes her kids every weekday, especially when they're in school, and is "a little more relaxed" on the weekends.

"I'm just looking for balance," she explained. "For me, I'm like, 'You were at school all day.' Not in the last two years [because of quarantine], but when they were, I'm like, 'Bath every night.' Absolutely. On the weekends, it's like, 'You're in the salty ocean. Who cares? You're fine.'"

"I guess I'm a five-day-a-weeker with a possible sixth day," she noted of how many times her kids bathe. "Five to six days a week."

While (Dax Shepard and Kristen Bell's) comments sparked some social media criticism, Barrymore told ET, "These are not necessarily the things I would really flip out on people about right now with everything going on."

"Hey, you know what? Maybe people need a break," she said. "If this is the hot debate, I think people just need a break."
I very much do not want to enter the bathing debate. However, one of the few times I absolutely must wash off is after I have been in the salty ocean. I know salt water is cleansing (although, let face it, there isn't anything clean about California beaches) I can feel that stuff coat my skin and hair if I don't rinse it off. Still, I get Drew's point, everything is more relaxed on the weekend. Plus, at her daughters' ages, they can take their own baths so that's also a little down time for Drew. The good news is we can check Drew off the Dirty Gertie list. She's one of the celebs we don't have to worry about walking next to on a crowed sidewalk and her kids don't have to hang their filthy heads in shame because Mom has cleared the air.
I do think it was sweet of Drew to try to let Dax and Kristen off the hook by making an excuse for the debate itself. Drew's like that, a peacekeeper. She's the friend in the friend group that everyone likes. The one they send in to diffuse the firebrand (who is usually me). And she'd be one of the few friends whose kids I'd agree to watch because I don't have to worry if they're coming into my house stinking or not.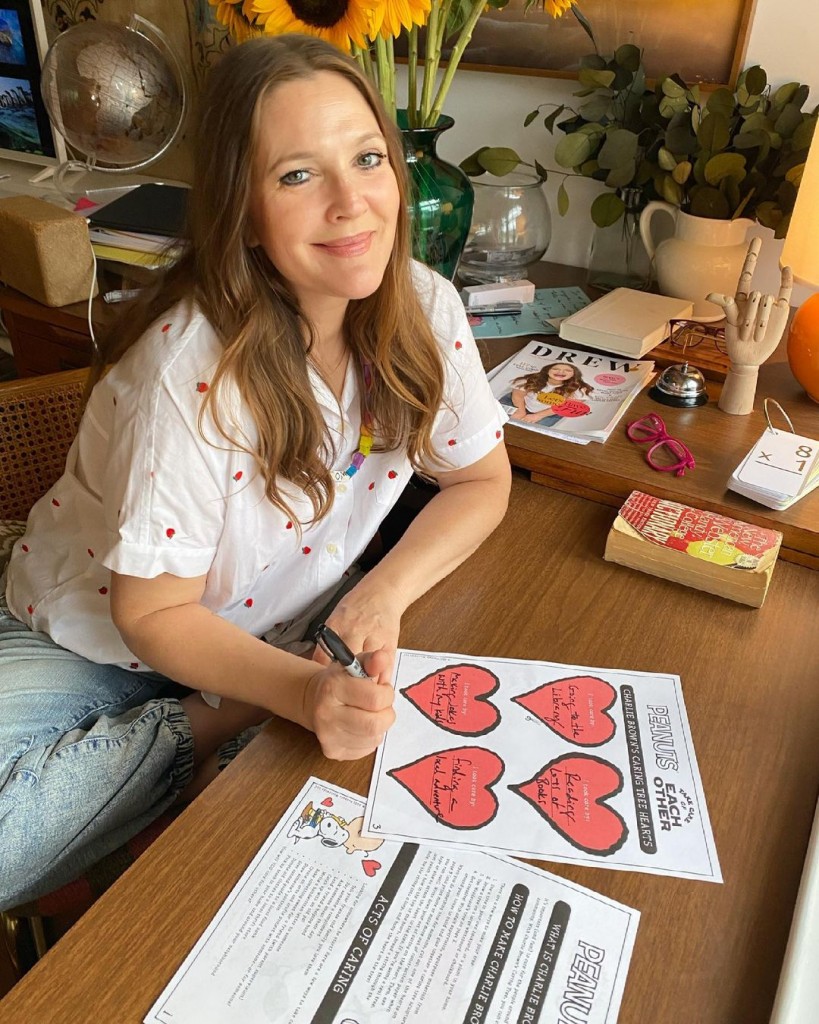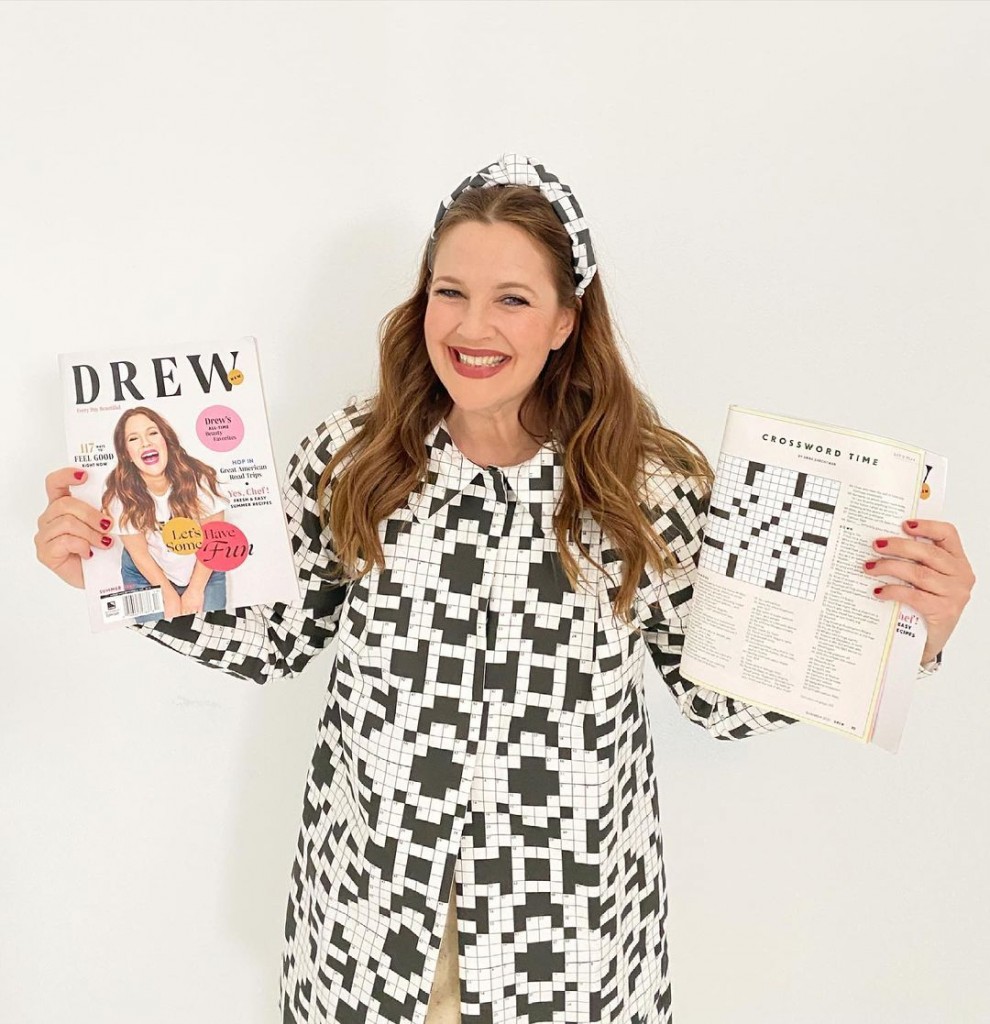 Photo credit: Instagram